A. P. Whaley Seed Company awhaley.com/supernaturals has joined forces with SuperNaturals to custom produce and distribute premium quality seed for a full range of exclusive new tomato varieties bred through the SuperNaturals Participatory Plant Breeding Program including Indigo tomatoes – the most healthful tomatoes on earth, Artisan Tomatoes and Wild Boar varieties. For a slideshow of these tomatoes, and these people, click here.
The Oregon State University breeding program is often in the news. This is a video of Jim Myers: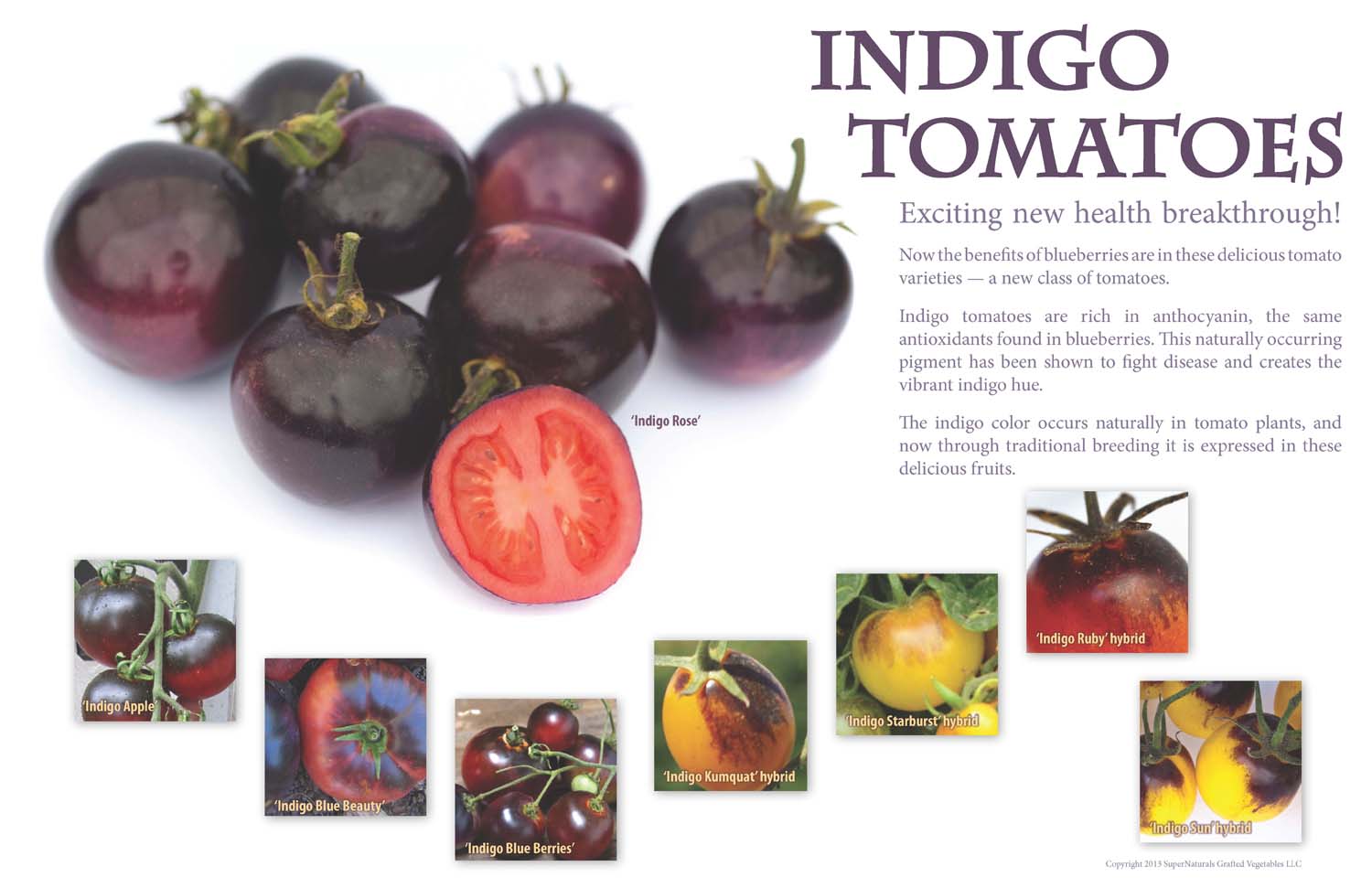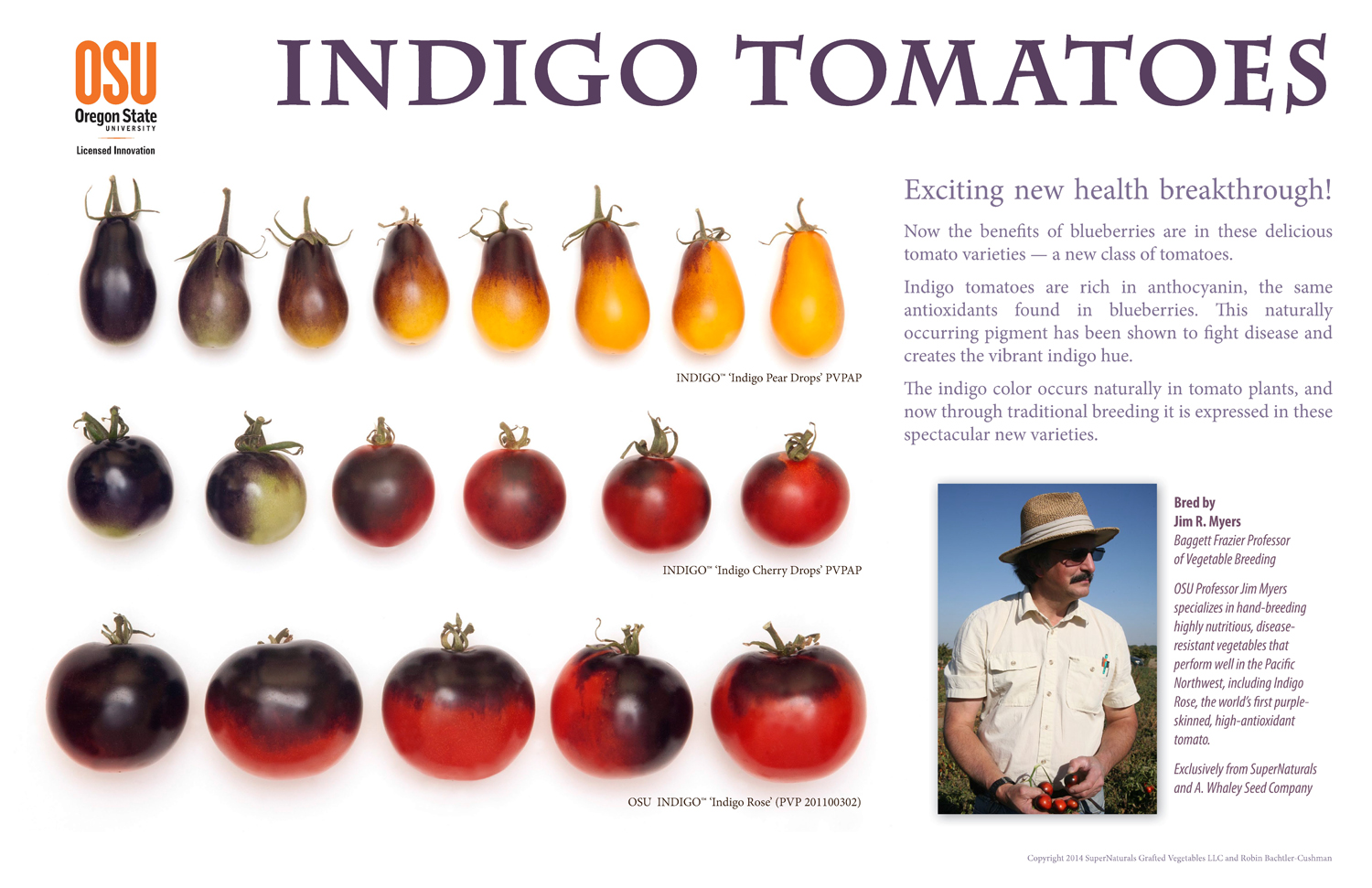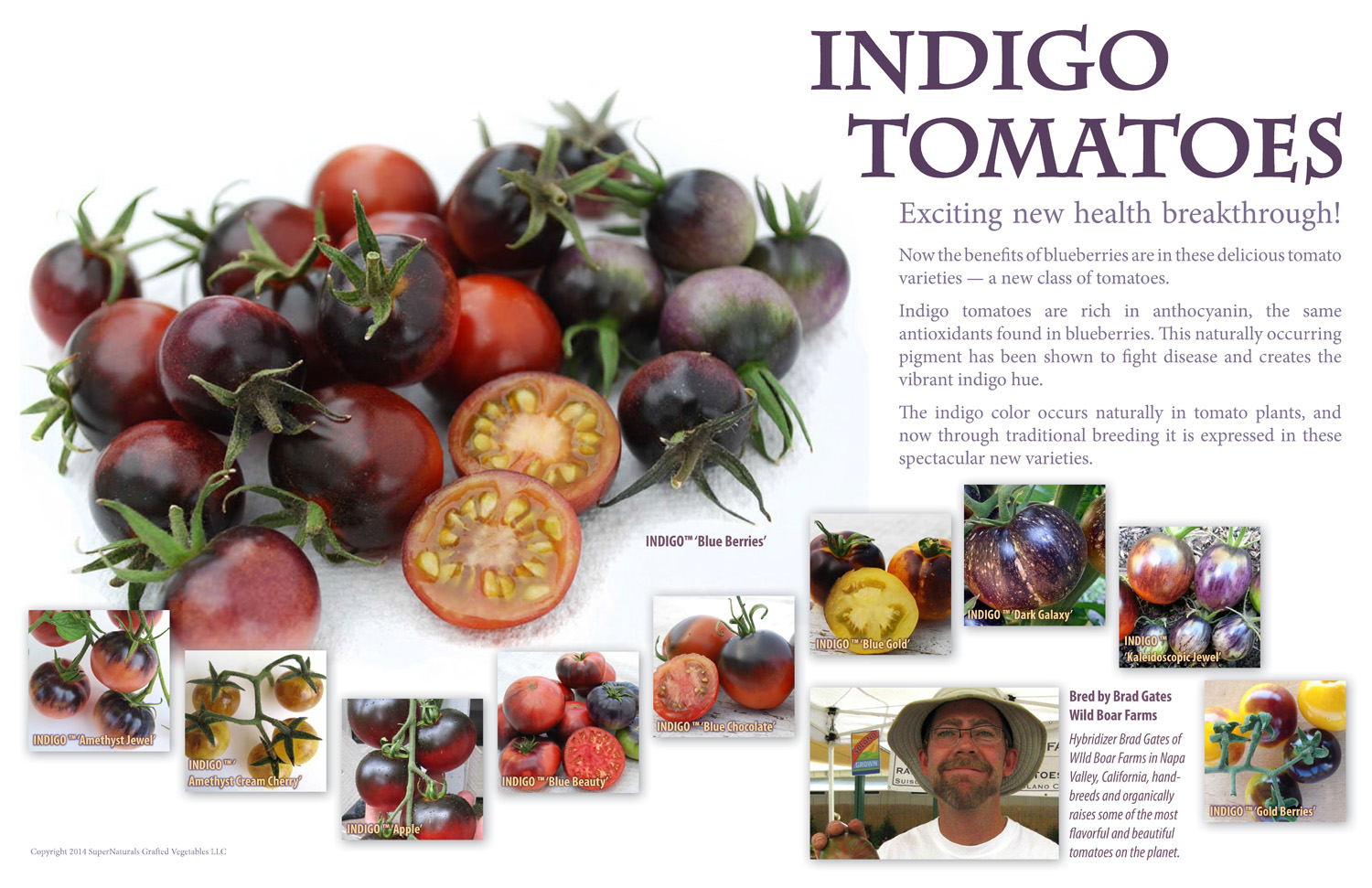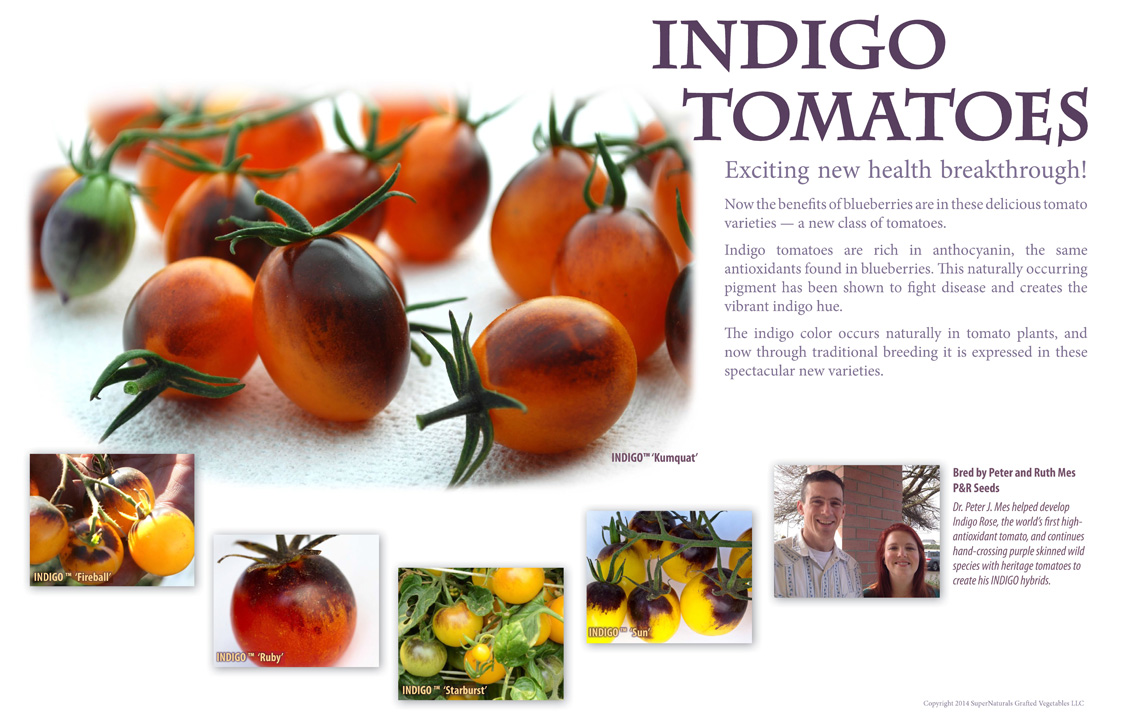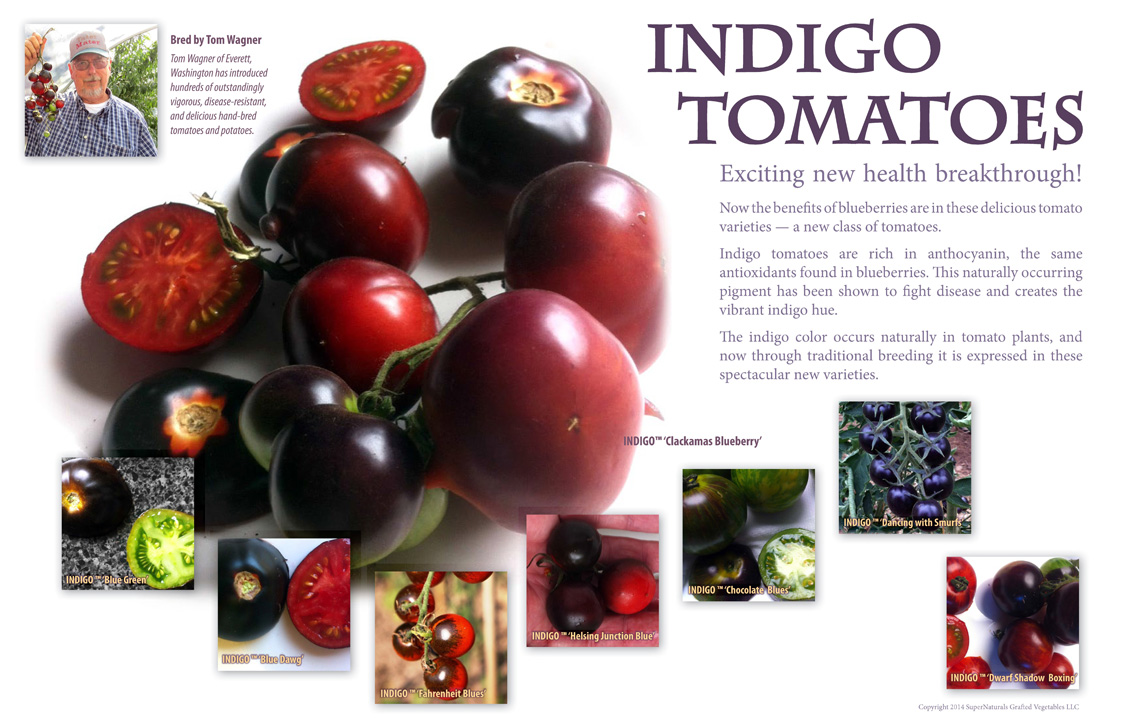 Martha Stewart Living features Wild Boar Farms
tomatoes in the July-August 2013 issue.
Check out these great recipes and photos from the article.